Are you doing the same old thing or are you busting out of your shell, trying new things, not knowing if you will like it or not?
I'm here to tell you, trying new things is a lot more fun.  Throw in the possibility that you might mess up, show your behind, or discover that you actually have some inherent ability in an previously unexplored area.
As a teacher for 27 years, I was required to learn new things.  But I learned a lot more on my own than was expected.  One of my little satisfactions in life is sharing something I've learned.  Teaching did that.  Now, I only have a blog.  And soon will be interacting with kids again on a volunteer basis.  Not sure how or what but it should be fun.
Back to the new thing.  My partner expressed a desire to have me share in the cooking.  with some slight hesitancy, I agreed.  I didn't think it would be worth my time, as there are so many other things I can or should be doing.  But what the heck, I'll give it a try, just to keep her happy.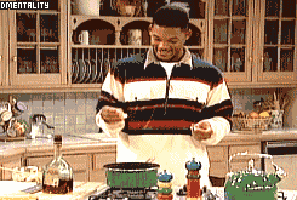 Guess what.  Every time I cook, I have a ball. I'd rather not cook every night but once or twice a week.  I can do this.  And tonight?  It was Asian Lettuce Wraps.  And Danielle said they were even better than the ones we get at Emma's Asian.  I liked this Friday night's dinner.  Danielle liked the Lettuce Wraps.
Today was another first.  I visited my first hospice patient.  I am volunteering a couple hours a week.  Old people deserve to be honored and respected.  Louie (not his real name) came from another country.  He couldn't talk much, and his accent made it even harder to understand.  I plan to get a picture book of his home country next time I go back and look at it with him.
Old people and people with physical abnormalities don't bother me.  I worked in a summer camp during my teens.  The kids were all handicapped.  Burn victims, blind, deaf, cerebral palsy, brain damaged, muscular dystrophy, and more.  The first day was a little scary but we got busy.  Before the week was over, one almost forgot they were handicapped.  Personalities shined so bright.
They say that one of the five secrets to happiness is to have a sense of achievement.  About eight months ago, I had the lead part as Ebenezer Scrooge. Theatre Guild does some great stuff.  I was pretty good, at least that's what I was told.  I felt like I was too.  Ding, ding.  Sense of achievement.
In the next play, Arsenic and Old Lace, I had smaller parts, and therefore less pressure.  But I had two different parts, one in the first scene where I played the part of an elderly preacher.  In the last scene, I was a not so bright  big city police detective.  I basked in the ray of achievement when people familiar in theatre didn't even realize that I, the same person, played two different roles.  Ding ding.  Nailed it.
Does it sound like I'm tooting my own horn.  I'm just trying to convince you to do something out of the ordinary, that requires some commitment, big or small, risk a little, and see how much more interesting life gets. You just might be pleasantly surprised with yourself. and it feels great.